Our Mission
Protecting California's environment and climate for the health and prosperity of future generations
through the reduction, reuse and recycling of California resources, environmental education, disaster recovery and
the transition from a disposable to a fully circular economy.
Confused About Recycling?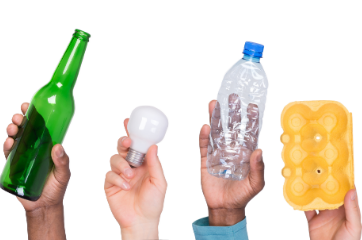 wildfire properties cleared
unsold meals sent to Californians in need
bottles and cans recycled since 1986
Proposed bonus credits would double recycling refunds to get surplus bottle and can deposits back to Californians
A new plan could bring Californians an extra $100 million in bonus recycling credits and direct $155 million to expand mobile recycling and reverse vending machine locations for consumers to cash in their bottles and cans.
Helping Wildfire Survivors Recover
Information and Resources
Monthly Public Meeting
CalRecycle's monthly webcast provides updates, announcements, and a report from Director Rachel Machi Wagoner.
CalRecycle has launched new webpages to explain SB 1383, the state's new food and yard waste recycling law. The law sets targets to:
Cut organic waste disposal 75% by 2025
Send at least 20% of surplus, still fresh food to Californians in need by 2025.
In a groundbreaking law, California is taking a first step to reduce the amount of food service packaging thrown away and littered in the environment by requiring certain food service facilities to serve customers with packaging that is either reusable, recyclable, or compostable.
CalEPA will continue to respond, investigate, and – when necessary – take action on complaints related to environmental non-compliance. CalEPA will also fill any enforcement gaps left by the U.S. EPA's decision to reduce environmental oversight. We will also maintain our capacity to respond to emergencies.