As a part of California's continued commitment to reduce the amount of solid waste entering landfills, state agencies and facilities are required to meet waste diversion goals. State agencies are also required to buy postconsumer recycled content products when making purchases in 11 different categories. Buying recycled is critical as it helps create market demand for recycled materials.
This site assists state government waste reduction/recycling coordinators and procurement officers in their efforts to reduce, reuse, recycle, and buy recycled.
To access the State Agency Annual Report (also referred to as SARC) or the State Agency Buy Recycled Campaign (SABRC) Report please refer to the information in the boxes below.
To access additional resources and information regarding state agency recycling programs or recycled content purchases, scroll down. 
State agencies submit two annual reports to CalRecycle:
Waste Management Annual Report
This report summarizes yearly progress in implementing waste diversion programs and reducing waste disposal.
Due Annually on May 1*
Program News and Updates...
State Agency Waste Management:
State Agency Buy Recycled Campaign (SABRC)
SABRC Reports are due by October 31st* each year.

Starting January 1, 2020

, the percent of required SABRC reportable purchases is increasing from 50 percent to 75 percent (except for product categories paint, antifreeze, and tires, which remains at the 50 percent requirement). The Minimum Postconsumer Content Requirement for each product category remains unchanged. (Public Contract Code Section 12203).
Management Memo No. 15-06, State Buildings and Grounds Maintenance and Operation, issued by DGS, requires "a minimum 3-inch layer of mulch shall be applied on all exposed soil surfaces of planting areas" and other drought-related orders.
*Please note that California law, Government Code Section 6707, provides that if the annual report due date falls on a weekend or holiday, then it is not due until the next business day.
State Agency Waste Management
Agency specific information, education and outreach materials, historical resources.
Education and outreach materials and direction for implementing commercial organics recycling.
State Agency Buy Recycled Campaign (SABRC)
SABRC program requirements for state agencies.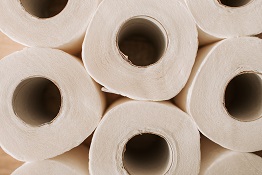 Understand the 16 reportable product categories.