Packaging Materials Management
Packaging is about 25% of waste landfilled in California. The diverse packaging material stream includes:
Plastics #1-7
Paper
Cardboard
Aluminum
Glass
Layered packaging that combines multiple materials into difficult-to-recycle items.
Recycling 75% of disposed packaging would reduce climate pollution equal to removing 3.2 million cars from the road every year, by CalRecycle estimates.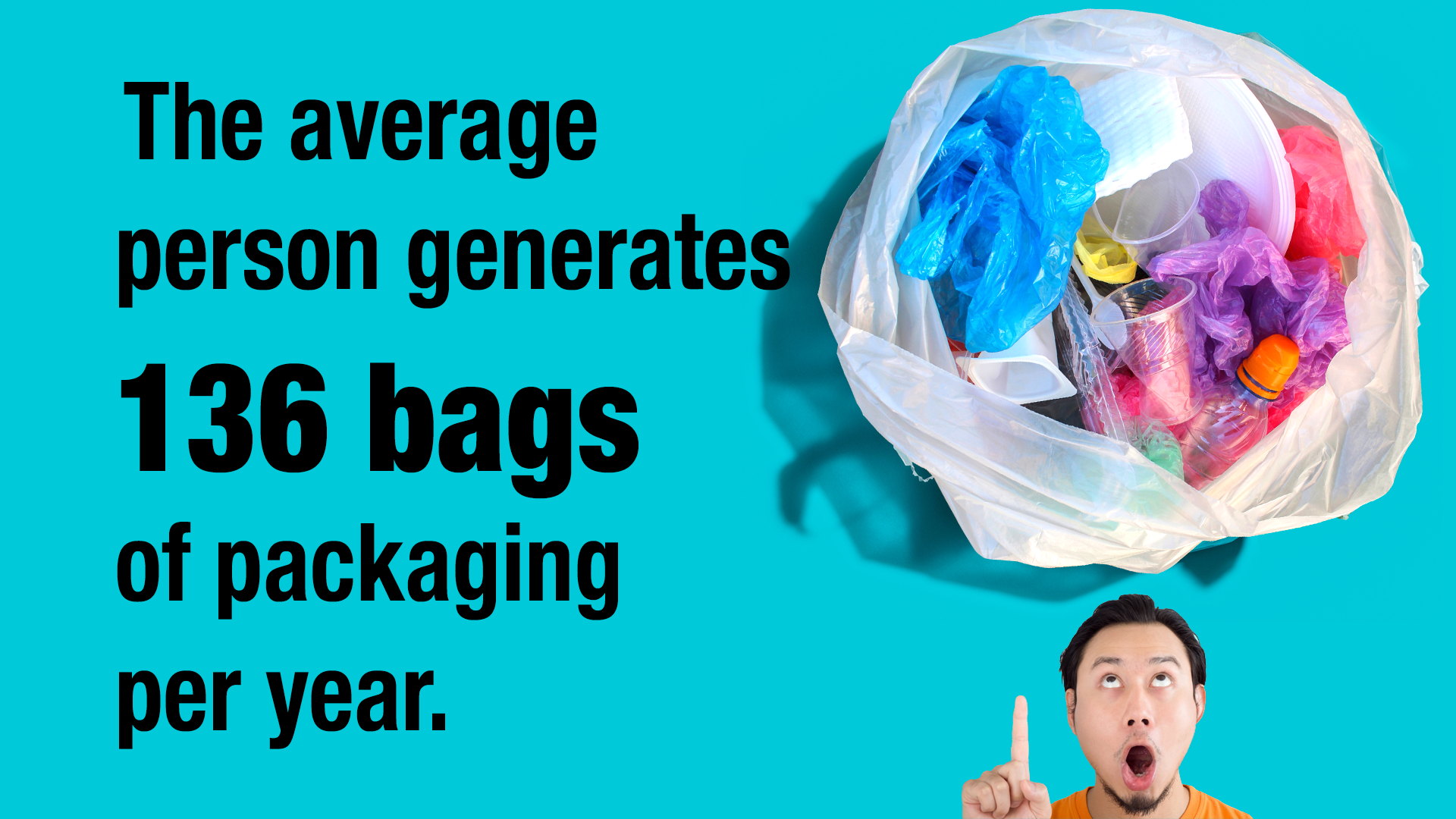 The average person generates 136 bags of packaging per year.
CalRecycle Packaging Programs
The department's approach to managing packaging focuses on specific products such as:
CalRecycle will continue to encourage recycling a wider range of packaging materials.
Recyclable and Packaging Laws Move Towards a Circular Economy
Governor Newsom signed a suite of recycling laws in 2018, 2021, and 2022 to build the foundation for a circular, recycling economy within California that reduces trash and climate pollution.
SB 1335: Law defined recyclable and compostable food packaging for California state facilities that serve food. SB 343: Sets statewide recyclable criteria. Requires CalRecycle to collect new data on materials sorted for recycling in CA to help label products accurately. SB 54 Requirements by 2032: 25% cut in all packaging; 100% off all packaging either recyclable or compostable; 65% of all packaging actually recycled.
Rigid Plastic Packaging Container (RPPC) Program
California's Rigid Plastic Packaging Container (RPPC) law was enacted in 1991 to:
Help cut the amount of plastic disposed of in California landfills and
increase the use of postconsumer recycled plastic.
Producers of certain plastic packaging containers have the flexibility to comply with the law in different ways by meeting one of the compliance options, including using:
25% postconsumer material
Less packaging
A reusable or refillable container
A plastic container meeting a 45% recycled content
Other compliance methods
Single-use food service packaging is a significant part of the packaging California dumps in landfills.
Single-use products can contaminate recycling and composting streams, making it harder to recycle truly recyclable items. They can also frequently end up littered as trash pollution, risking public health.
The groundbreaking law requires using prepared food using food service packaging that is reusable, recyclable, or compostable for:
Food service facilities located in a state-owned facility
Concessionaire on state-owned property
Business under contract to provide food service to a state agency to dispense.
The Act further requires the department to establish criteria and a process for determining what types of food service packaging are reusable, recyclable, or compostable.